Exterior Painting in Boston, MA
Boston Professional Exterior Painting Contractor
Marques Contracting is a group of professional painters providing home owners with both interior and exterior painting in Boston and surrounding towns and cities. It is the common passion of making every home beautiful which drove us, a group of painting experts towards the establishment of Marques Contracting in Massachusetts.
We know what it takes to offer a high quality exterior painting with a finishing that adds a distinctive beauty to your exteriors for years to come. Ours is an entirely licensed and insured company based in Boston. Thus, you can be fully assured to have a brand new exterior look with our painting service.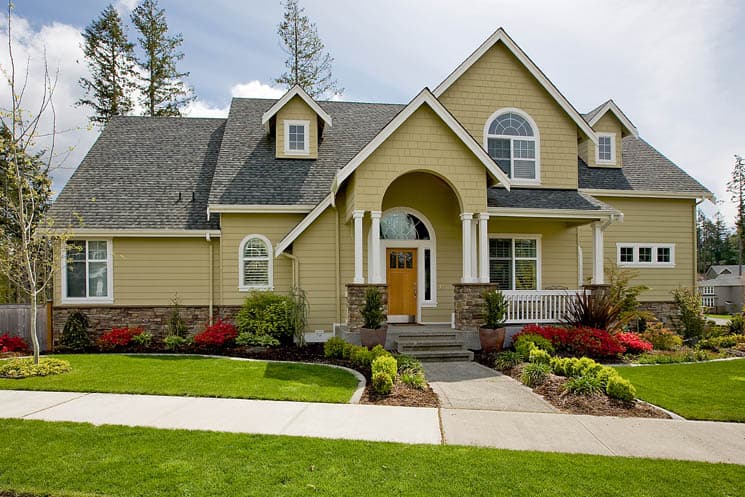 We Make Your Exterior Painting Experience A Breeze
Marques Contracting offers exterior painting services in Boston, big and small.
Exterior House Painting
Siding Painting
Stucco Painting
Roof Painting
Window Painting
Fence Painting
Garage Painting
Deck Painting
Exterior Brick Painting
Exterior Door Painting
Explore Into Our Exterior Painting Process
1. Scheduling a Free Estimate
It is very easy to request a Free Estimate with us. Call us at (781) 472-0524 or send us an Email and get in touch with our professionals who will work and care for your home just like their own residence. One of our associates will come to your home and give you a Free Estimated price for the project. All that you need to do is be there at your home as per the scheduled time.
2. Arrival as Per Appointment
Once your appointment is scheduled with us, professionals from Marques Contracting will arrive at your place as per the date and time requested. You will be reviewed about the entire project along with the expected length of duration and the supplies which will be needed in the exterior painting process.
3. Working on The Project
Only when you confirm about the acceptance of price and length of time, will our painters and other technicians start working!
If in case there arises a sudden need of additional supplies, our experts will give you prior notice so that the there is no delay in your work. You can either get the necessary supplies from us or by shopping for yourself.
4. Warranty
If you feel that there are certain problems even after our experts have left, then you can easily get back to us and we will solve the problem.
What Makes Us The Best Professionals For Exterior Painting in Boston?
1. We guarantee 100% satisfaction to all our customers
2. Our affordable exterior painting rates
3. The commitment and dedication of our experts
4. Marques Contracting is an insured and licensed company
5. Providing high quality work is a promise
6. We offer a written proposal mentioning everything in detail
7. Our works are assured to have a long-lasting effect
8. We maintain a neat and clean working environment throughout the work
9. Our paints cause no adverse effect to your walls and the environment
10. We provide free estimates
11. On-time delivery is our specialty
Get in touch with our skilled professionals and get a free estimate for your exterior painting in Boston. Let us know how we could help you!
Schedule a Free Consultation Today!
Get a Free Estimate for your next Home Improvement or Remodeling project.